Composer Festival and Concert, First Baptist Church, Lewisburg, PA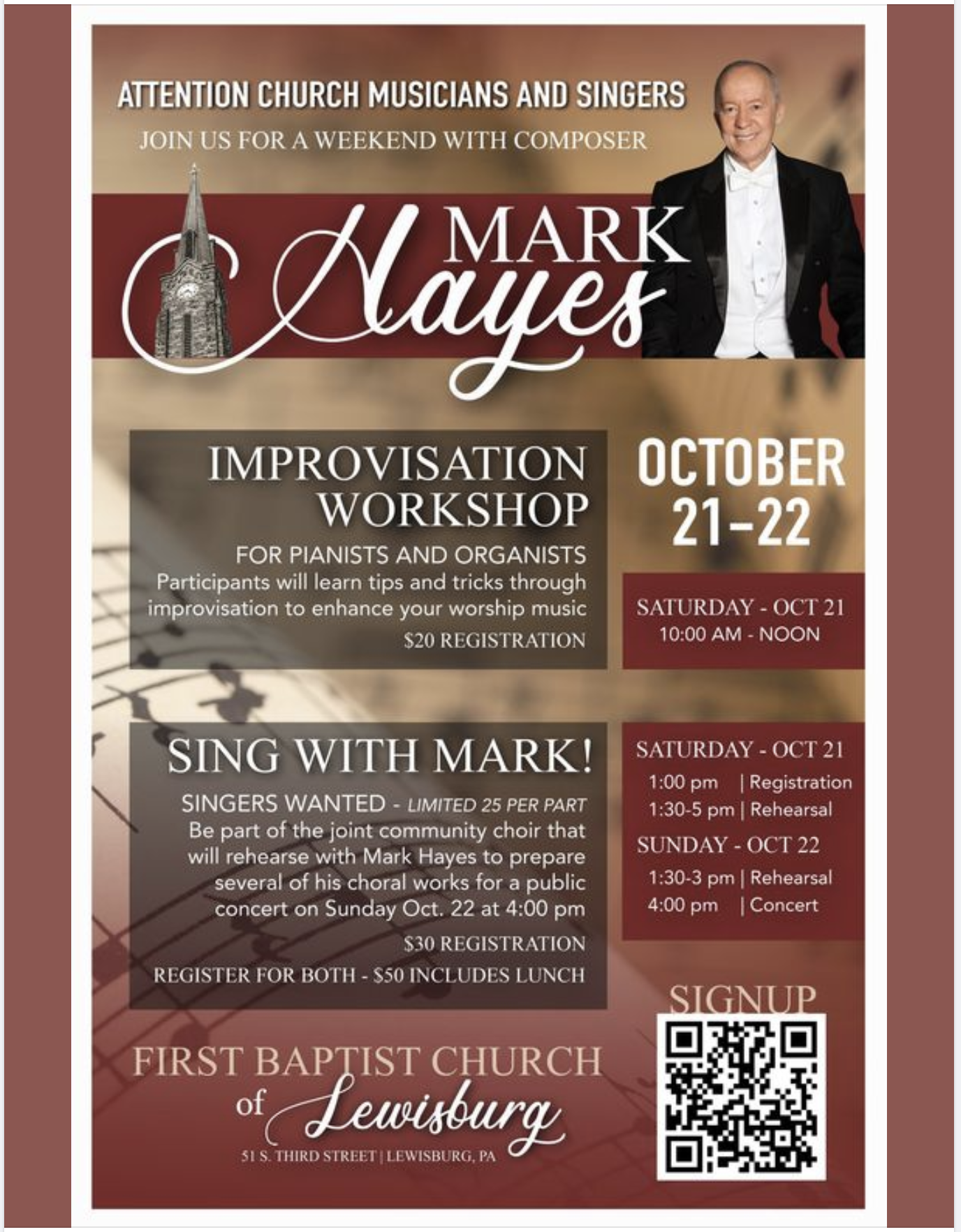 Mark Hayes will be the featured composer for a choral festival sponsored by First Baptist Church, Lewisburg, PA October 21-22, 2023.  Mark will lead a community choir rehearsal on Saturday afternoon in preparation for a concert at 4:00 PM on Sunday, October 22.
In addition, Mark will lead an improvisation workshop for church pianists and organists on Saturday morning from 10:00 – 12:00 and lead in worship at FBC on Sunday morning.
For those interested in singing in the community choir or registering for the keyboard improvisation workshop, please contact Brett Hosterman at hostermanphoto@gmail.com.