Shenandoah Conservatory Church Music Institute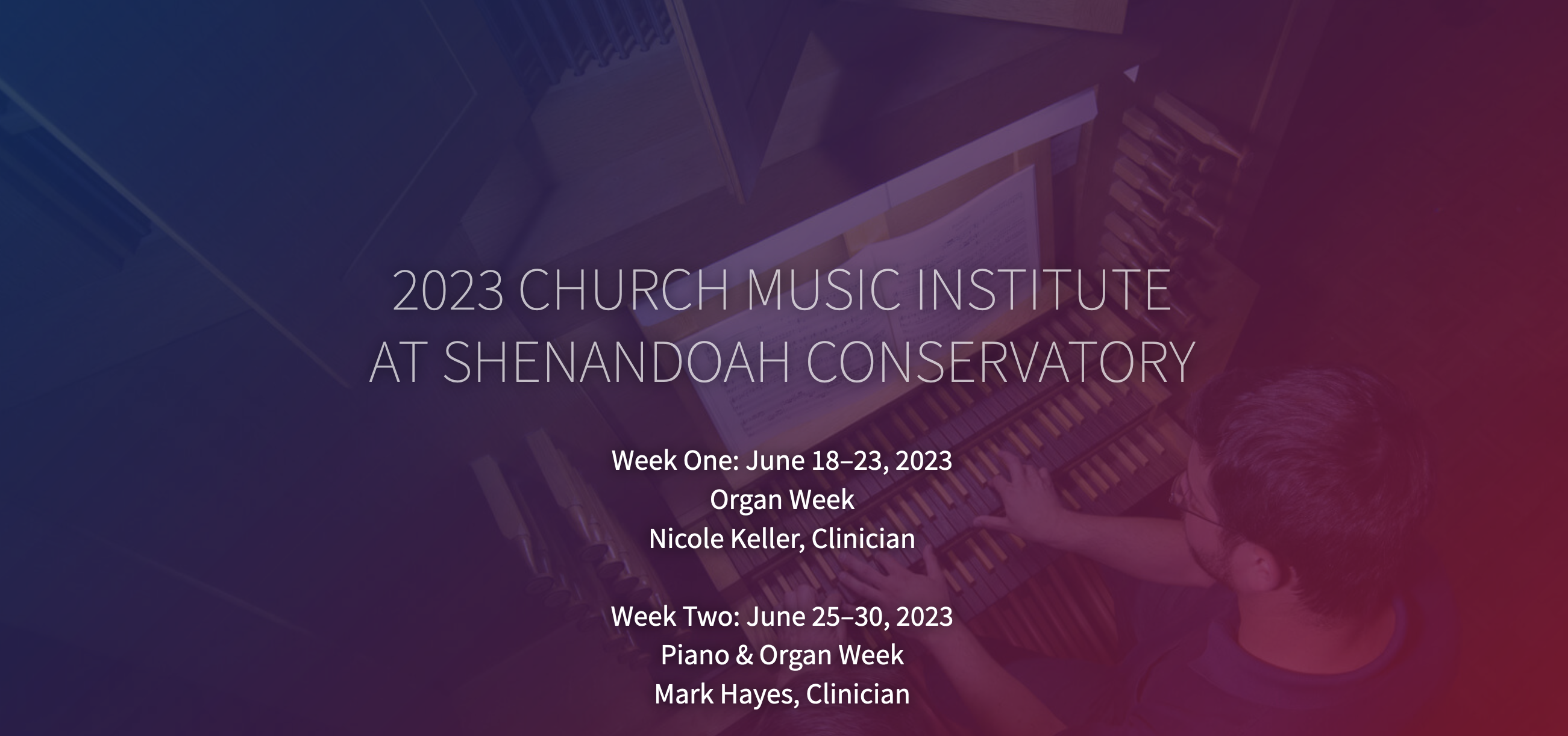 Join Mark Hayes for a week of in-depth keyboard and choral study at the 2023 Church Music Institute at Shenandoah University in Winchester, VA July 27-29, 2023. Hayes will be teaching workshops on:
1. Keyboard Improvisation as it applies to the church keyboardist, discussing modulations, chord substitution, interludes, enhancing simplistic accompaniments, and creating a flow between congregational songs, especially contemporary music.
2. Conducting, Analyzing and Accompanying Choral Music
3. Choral Reading Session – New and Time-Tested Mark Hayes Choral Anthems
4. Arranging Piano Solos  – Learn from master piano arranger, Mark Hayes, the art of writing a playable, creative setting of a hymn or contemporary praise and worship song for solo piano. The ability to notate music is a prerequisite for this workshop as well as a basic understanding of music theory. Mark will show how to use the piano as an "orchestra" and share some of his signature embellishments and harmonizations. He will answer questions about how to submit arrangements to a publisher.
5. Piano Master Class
6. Private piano or composition lessons will be available with Mark on a limited basis.
In addition to these practical and useful seminars, Hayes will play a solo piano concert and conduct the conference choir in several pieces of his on Thursday evening, June 29.